Join our fight against hatred, antisemitism, racism and all forms of injustice. Make a financial donation, volunteer, visit, attend a film, hear a speaker or view a special exhibit. Together, we will keep the memory of the Holocaust alive and ensure future generations learn its lessons to make the world a kinder, safer place.
Support the Museum
When you make a general donation, you ensure that the lessons of the Holocaust aren't forgotten and make them accessible to visitors, teachers, youth and families.
Volunteer at the Museum
Volunteering at the St. Louis Kaplan Feldman Holocaust Museum is a chance to connect your appreciation for history and a desire to educate the community. Let us know you're interested and we'll reach out when there are opportunities.
Get Our Newsletter
Sign up for the museum's newsletter to stay informed of upcoming events and the latest developments at the Museum. Subscribe now.
Come to an Upcoming Event
Even though the museum is closed during the expansion project, you're invited to join us for virtual programming. Even the Rosenberg Film Series has gone online! See what's next on the calendar.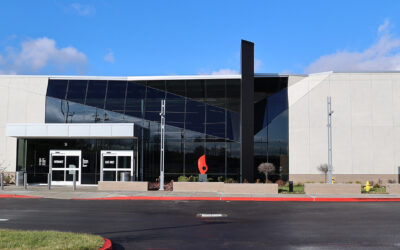 A STATEMENT FROM THE ST. LOUIS KAPLAN FELDMAN HOLOCAUST MUSEUM: Today, we stand in solemn remembrance of the Pogrom of November 9-10, 1938, a night remembered in history as Kristallnacht. It was a night of unspeakable horror, during which approximately 100 Jews...
read more
A Statement from the St. Louis Kaplan Feldman Holocaust Museum: ​​The St. Louis Kaplan Feldman Holocaust Museum is outraged by the senseless shooting at Club Q in Colorado Springs over the weekend. Our hearts break for the victims, their families, and all those...
read more