About Us
The St. Louis Kaplan Feldman Holocaust Museum is dedicated to preserving the legacy of the Holocaust, educating about its causes and illustrating how what happened during this tragic period relates to our lives today.
While learning Holocaust history is the key to understanding its roots, we have another duty: to use the history and lessons of the Holocaust to reject hatred, promote understanding, and inspire change.
Museum Address:
36 Millstone Campus Drive
St. Louis, MO 63146
The Museum fulfills that mission through the exhibition, preservation, and interpretation of its collections and with education programs and initiatives that promote justice and equality.
Survivors remain the heart of the Museum. Their donations of precious family photos, official documents, and heirlooms personalize history and enrich the experience of visitors. Most importantly, survivors share their stories with guests, especially students on school field trips. As the Holocaust recedes further into history, relatives of survivors continue that tradition by sharing the experiences of grandparents, parents, and cousins. Dozens of local survivors recorded their histories, which remain a rich trove of primary history.
The St. Louis Kaplan Feldman Holocaust Museum has been made possible in part by a major grant from the National Endowment for the Humanities: Exploring the human endeavor. Any views, conclusions, or recommendations expressed in this program do not necessarily represent those of the National Endowment for the Humanities. (NEH.gov)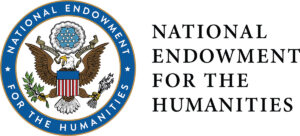 Our History
The St. Louis Kaplan Feldman Holocaust Museum – formerly the St. Louis Holocaust Museum & Learning Center – grew out of the desire of St. Louis area survivors to ensure that the history and lessons of the Holocaust are not forgotten.
Their dream was to create a destination that is educational, respectful, memorable, and relevant to future generations. After more than two decades of passion and planning, the Museum opened in 1995. The Museum has become a trusted resource in the St. Louis region and beyond. Each year, more than 30,000 guests enter our space for a docent-led tour, original exhibit or lecture by subject expert. Many more are virtual visitors who experience us through our website.
Through the years, the Museum added exhibits about more recent hate-fueled tragedies, including genocide in Rwanda, murders by a self-proclaimed white supremacist in Kansas City, and aggression towards members of the LGBTQ community.
The goal is that every person we touch is empowered to stand up to hate, bigotry, racism, anti-Semitism, and injustice in their everyday lives.