The following story was written by Beatrice Wyllie and shared as part of the Memory Project.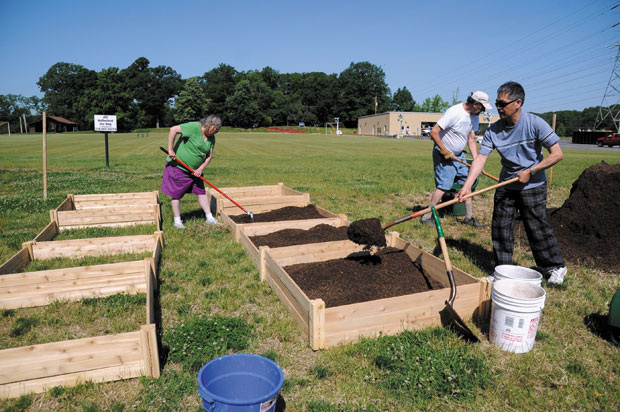 Mama was very excited.  Her baby brother was getting married.  Willie had been bringing many beautiful women to our house, but I think that Anna, my future aunt, was the most beautiful.
Our planning started as soon as the bride and groom decided on a wedding date.  Mama contacted the dressmaker, and they both decided on the dresses my mother and I would wear.  What color should our dresses be? How much material was needed?  What color shoes should we wear?  Will the dressmaker have enough time to complete the dresses on time?
This was going to be the first wedding I had ever attended.  The decision was made; my dress was going to be white organza, the sleeves made of ruffles that stood up on the shoulder, and the plain bodice and the skirt made up of ruffles, one on top of the other.
Mama and I went for a few fittings. The closer the wedding date came, the more excited I became.  We went to the shoe store and chose a pair of black patent leather shoes.  Years later, while living in New York, I learned that the shoes had a name; they were called Mary Janes.  After all the planning the wedding day came.  Ernest, my brother, wore new short pants, shirt, and a brand new tie, and I–a vision of beauty, so I believed–wore my white organza dress.
The wedding reception was great, with lots of people in attendance.  All our relatives were there.  The bride's family came from out of town, and theater people were there, since both the bride and groom worked in the theater.  My uncle was in charge of lighting, and, of course, the bride was a well-known actress in the Yiddish theater.  I received a lot of compliments on how I looked and how beautiful my dress was.  I believe the year was 1937.  I was six years old and was having a great time.  I had just returned from living in Transylvania with my aunt, and I was happy to see my mother, my brother, and the rest of the family.
During the week, I wore a uniform when I went to school.  However, on Sunday, if we had plans to go to a concert or to the theater, out came my beautiful white organza dress with the black patent leather shoes.  I wore that dress for years.  Every time it became too short to wear, Mama would take the top ruffle, which was attached to the skirt, and sew it to the bottom, until the last ruffle became the top ruffle.  I don't know what happened to my lovely dress.  I have worn evening gowns and cocktail dresses, have had dresses made especially for me, but I have never felt as elegant as when I wore my white organza dress.