Through Law Enforcement and Society, St. Louis area law enforcement officials learn about the dangers that anti-Semitism, bigotry and fanatical leadership pose to society. The program is held at the St. Louis Kaplan Feldman Holocaust Museum in conjunction with the Anti-Defamation League. The program underscores the importance society places on law enforcement as our first line of defense to insure that the constitutional rights of everyone are protected.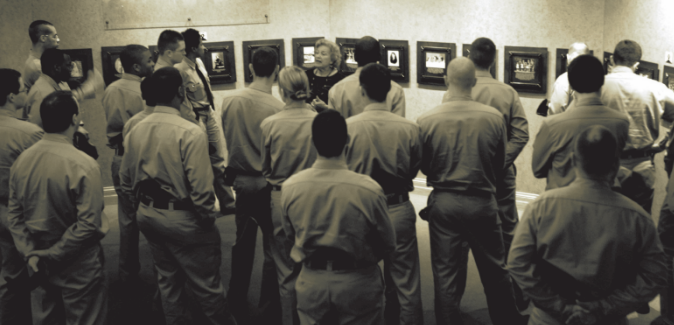 The initial training model was developed by the United States Holocaust Memorial Museum in Washington, D.C. and the Anti-Defamation League to examine the history of the Holocaust and encourage recruits, in-service and command level law enforcement officials to reflect upon their personal and professional responsibilities in dealing with people in our pluralistic society.
We were one of the first institutions to pilot the program, which since has trained thousands of law enforcement officials throughout the region.