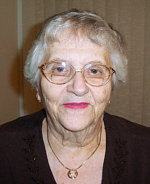 "My father, a physician in Nuernberg, Germany, wanted to leave as soon as Hitler came into power in 1933, but my mother did not want to leave her parents. One year later, when a non-Jewish patient of his was warned by the German government not to use Jewish doctors, my father knew that he needed to leave as soon as possible, since he would no longer be able to make a living. I remained with my maternal grandparents in Augsburg, Germany, for two years. They brought me to this country in 1936 to join my parents when I was eight years old.
I am a college graduate with a B.A. degree in biology, and I worked as a laboratory technician. I have been married for fifty-six years and have three children and six grandchildren."
You can learn more about Marianne's experiences through her interview as part of the Museum's Oral History Project.
Marianne's Stories
Getting Started in the United States